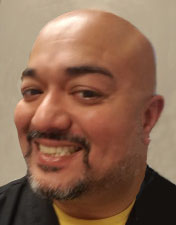 Dr. Naland Shenoy is committed to explaining to you in an honest and straightforward manner why you are here and what he thinks we (you, your family, him and the rest of the D&ES staff) need to do, as a team, to best address your often complicated medical issues.
Message from Dr. Naland (pronounced "Nulland") Shenoy:
"I have known since ninth grade in high school that I wanted to be a physician and specifically, an endocrinologist. To accomplish this I graduated from high school second out of 450 and then attended the University of Pennsylvania, an Ivy League institution, where I then worked on the Human Genome Project, the project that mapped out all 22 chromosomes that human beings have in common."
"I attended medical school at the Medical University of South Carolina. I completed my internship and residency at Orlando Regional Medical Center, one of the highest ranked private, community based residency programs in the southeast United States. Finally, I completed my endocrine training at the University of South Carolina School of Medicine. "
"Throughout my training and into the future, it has been and will always be my driving passion to continue to be a student of medicine and endocrinology so that I can provide the finest, state of the art care for my patients."